Who Pays Technical Writers main content
Opportunity list
$500 - $1000 per standard article

Get paid to share your knowledge on systems administration, caching, WordPress hosting, DevOps, site deployment or other server-related topics you enjoy.

$450 - $900 per standard article

Articles must feature Airbyte integrations.

$500 - $800 per standard article

team@memphis.dev

Write in-depth pieces relevant to memphis.dev in Go

$200 - $700 per standard article

elisa@contentlab.io

Quoted rate range is for articles, depending on length. Also offers paid opportunities for outlining and content planning, plus higher fees for larger projects.

$500 - $650 per standard article

Most tutorials involve one or more of Twilio's APIs.

$600 per standard article

writers@argot.dev

$350 - $600 per standard article

Also provides physical CircleCI swag with your first post.

$300 - $600 per standard article

hello@colabra.app

Lab science, not computer science.

$600 per standard article

info@devspotlight.com

Pay may far exceed $600 based on scope & experience. Requires proven technical expertise plus writing skills.

$50 - $600 per standard article

editorial@nxne.media

Temporarily closed to new writers
Showing 1 to 10 of 122 results
Sidebar content
GET MONTHLY UPDATES
BROUGHT TO YOU BY
Brought to you by Better Stack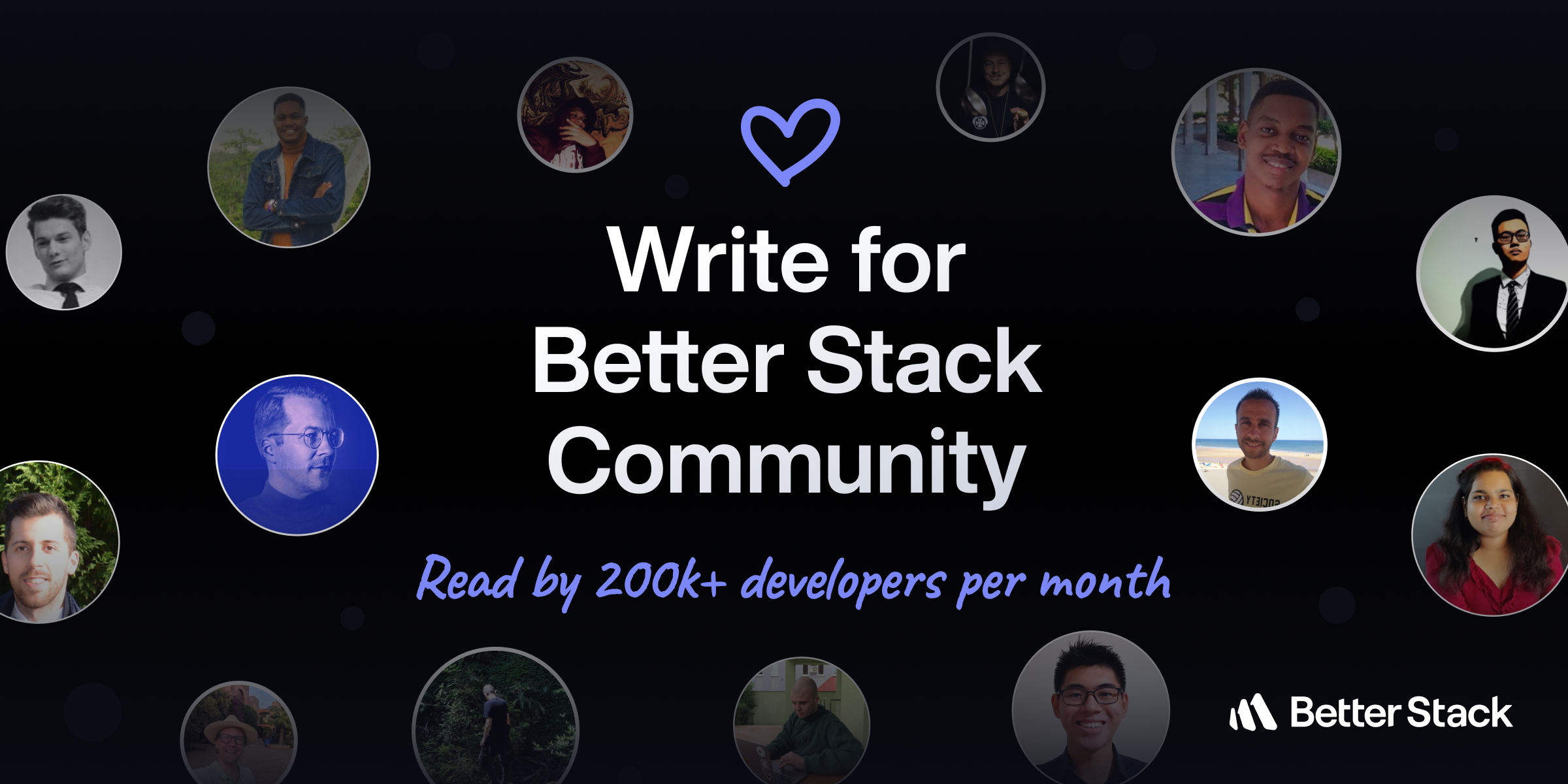 Better Stack is seeking writers who can contribute high-quality technical articles on a freelance basis. We'll pay you $300 per article, ensure your posts look good, and publish them to an audience of 200k+ developers per month.
SUPPORT THIS SITE
Hi, I'm Philip. I built this site to connect writers with paid opportunities. If it helped you get a great gig, I'd appreciate a few dollars toward hosting costs.
If you're from a company that is hiring or building for tech writers, see sponsorship packages.